Social networks have become a very important channel for political campaigns, as it has multiple benefits, including:
Social networks allow improve knowledge and communication with the public and especially the voters.
Social networks provide the political reach directly to the public without the participation of journalists.
The number of people present in social networks is growing every day.
Social networks allow politicians to give a personalized treatment to your audience.
Steps to Create a Social Media Policy Strategy (Policy 2.0)
1. Define the objectives .
The first step to define a social media strategy for a politician is to determine the objectives of this strategy. There are many possible objectives which are:
Use it as a channel for spreading information about what happens in the political campaign.
Increase the visibility of the politician.
Increase the feeling of closeness with the community.
Increase awareness of the audience through an active listening politician.
Using Crowdsourcing (participatory democracy) for the audience to participate in the construction of proposals for the campaign.
2. Define your audience.
It is very important to determine the target audience that the campaign wants to reach through social networks. If the hearing is necessary should be segmented according to characteristics:
Psychographic : social class, life style, personality, etc.
Demographic and socio-demographic : age, sex, education, social class, etc.
Geographic : city, country, etc.
3. Define social networks in which they participate
Knowing the audience and objectives of participation in social networks should define the social networks in which we will participate. The most important social networks for political participation are:
 Twitter : This channel is ideal for reporting what happens in the campaign in real time. It is also an excellent means of spreading information than what is published in other channels such as website, Facebook, etc.
Facebook : This social network allows a more emotional and close management. Photos and videos are usually very effective in this channel.
Youtube : serves as a repository to have a YouTube channel where videos generate campaigns or other means are stored. This information should viralizar Twitter and Facebook.
Other social networks : Google+, Flickr, Instagress, LinkedIn, Pinterest and other social networks can also be used by politicians.
4. Create content that generates value to the audience.
You must create value-added content to the target audience, to do so you must know your audience very well.
To achieve a professional management of content on social networks recommend to hire a Community Manager who has experience in social networks.
It is important to note that the content of videos campaigns are very effective in building trust and closeness.
5. Generate interaction.
It should promote people to participate and communicate with the company.
It is very important to ask for feedback on the proposals and program plans.
It should answer all the questions and comments that make us people in all social media channels.
You can also make a crowdsourcing strategy to build a participatory manner programmatic plan of the campaign.
It should promote a culture of discussion and not end up with arguments attacking the person, for this is essential to lose the fear of criticism.
We can use social networks as a channel that will help us validate the acceptance or rejection of our proposals.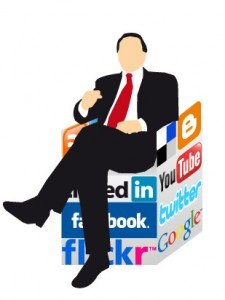 6. Encourage participation.
They should use social networks to reach political militants or sympathizers.They should implement strategies to get contact information for these supporters such as:
Register to vote.
Motivating call other people to talk about the candidate.
Attend events.
Encourage friends and family to register as supporters.
7. To promote the spread.
We must design strategies for journalists and opinion leaders continue on social networks accounts of the campaign, this will facilitate the spread of information issued.
A good strategy is to publish information in real time, as journalists and opinion leaders want to have the information first hand.
8 . Advantage mobile
They should continuously monitor the capabilities of mobile devices to be used to benefit the campaign.
The SMS can be a good alternative to communicate and promote content of interest.
9. Combine online campaign with the offline campaign .
Whatever is happening in the offline campaign should be reported to the coordinators of the online campaign to ensure that both campaigns are coordinated and common goals.
Communication should be ongoing between the two channels.
10. Create a protocol for reputation management
This is one of the most important parts of the presence of a politician in social networks. It should be clear to management protocol attacks on reputation. Among the aspects to be considered should be taken into account:
I create management committee attacks on reputation.
Select tools reputation monitoring social networks.
Social media monitoring.
Rating attacks on reputation.
Actions to be taken according to the magnitude of the attack.
Monitoring after the attack.
11. Other aspects to consider policy 2.0.
Democracy is a two-way dialogue. The way democracy to be one-way communication to a dialogue with voters. This requires that the form of communication is close and warm.
Using Social Networks in politics is a long-term work . Avoid creating and implementing a policy strategy 2.0 shortly before the elections and would fail to meet the objectives in the initial part. It is important to note that you should never give up social networks after the elections.
Radical change of attitude. It should take into consideration that the citizen has much more power in the Policy 2.0 than in traditional political campaigns because they have at their disposal a powerful communication tool like social networks.
Social Media you can not lie to people . If the tweet did not write the candidate should be clarified in the biography of the account so that the audience knows.
Finally I leave you with a question:
Do you know any additional strategy to use social media in politics?